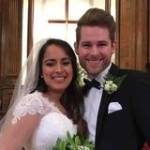 December Housing Market Update in Hampton Roads
Here I share my thoughts on the current real estate market in Hampton Roads. 0:00 Introduction 0:09 What is Hampton Roads 0:28 Cyclical & macro market trends over the past decade in Hampton Roads (within REIN MLS) 3:18 What cities are dominant in REIN MLS 3:54 REIN data of November 2020 vs November 2021 & November 2021 vs October 2021 6:09 Looking at Zillow for appreciation forecasts (projections, which will likely not be exactly accurate, but provides the best projection by zipcode available in my opinion) 10:12 How remote work is increasing which has influenced the housing market 11:58 Are we in a bubble? (I'll give you a hint - my wife & I just bought a house in August) 14:15 Interest rates 15:20 Conclusion Best time to buy a house:
https://www.adambgarrett.com/best-time-to-buy
How's the Market?
https://www.adambgarrett.com/how-s-the-market
Link I showed on remote work:
https://www.facebook.com/AGarrettRealtor/posts/5280387628643635
Link I showed on if we are in a bubble:
https://www.facebook.com/AGarrettRealtor/posts/4927262757289459
Link I showed with interest rates:
http://www.freddiemac.com/pmms/
A few corrections: I said September instead of October in 1 case when referring to the comparison chart. When I was referring to people wanting to get an office, I was referring to getting a home office. In case you're wondering, I help buyers buy & sellers sell better than I assemble filing cabinets :)] My information: Adam Garrett 3rd Generation Realtor Garrett Realty Partners
agarrett@ggrva.com
757 879 9651 Top 3% buyers agent & top 8% of agents overall in 2020 for my help with buyers and sellers in REIN MLS, the primary MLS of Hampton Roads Offices from Richmond to Virginia Beach ggrva.com